Required Tools & Equipment
Synology Device + SSDs / HDDs
Screw Drivers (Toolbox)
Network Cable & Power Cable
Laptop
Internet Connectivity (for Updates & Time Sync)
This guide has been prepared for Synology RackStation RS1219+model. But the firmware and software configurations similar for other models as well. (Hardware assembly steps may vary from one model to another)
Watch the video below or read on for the guide.
Step 1: Unbox Synology NAS device and SSDs.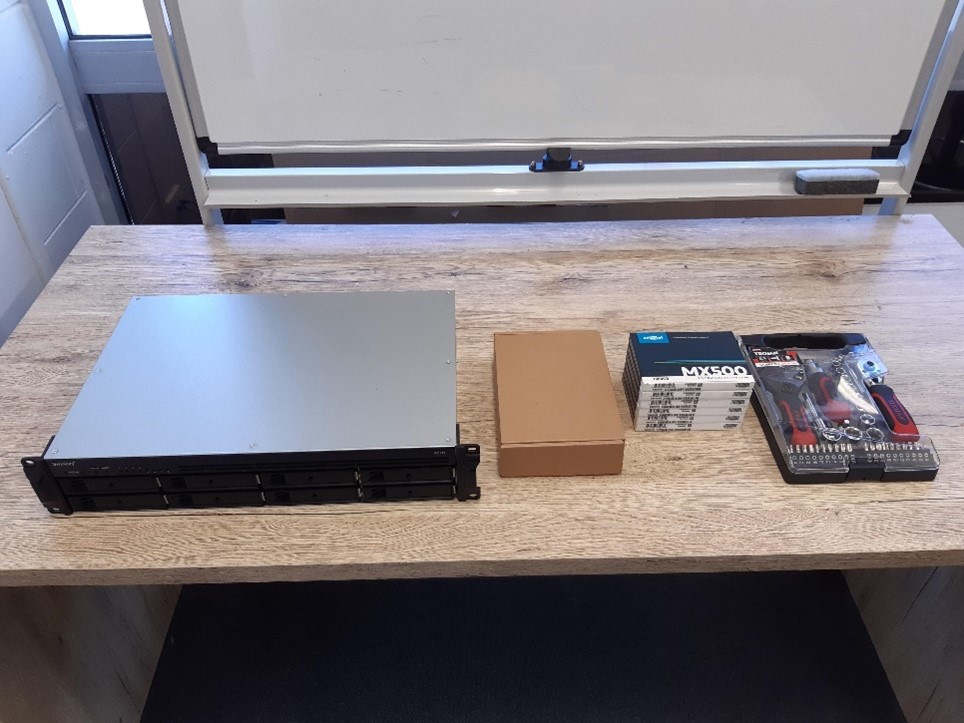 Step 2: Remove SSD/HDD Enclosure of Synology NAS device.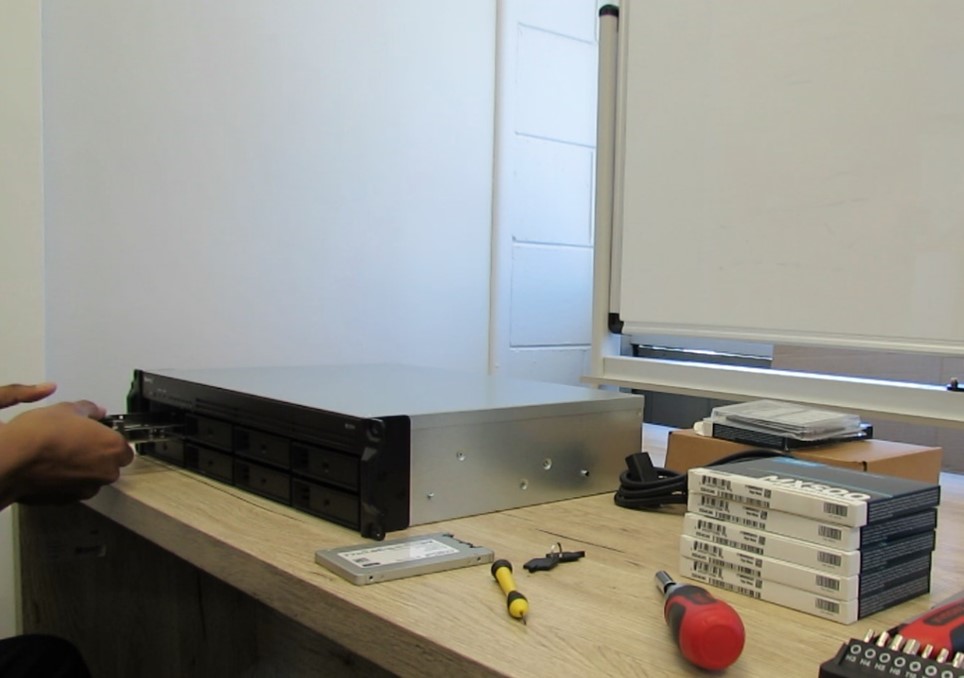 Step 3: Insert SSDs into Enclosure.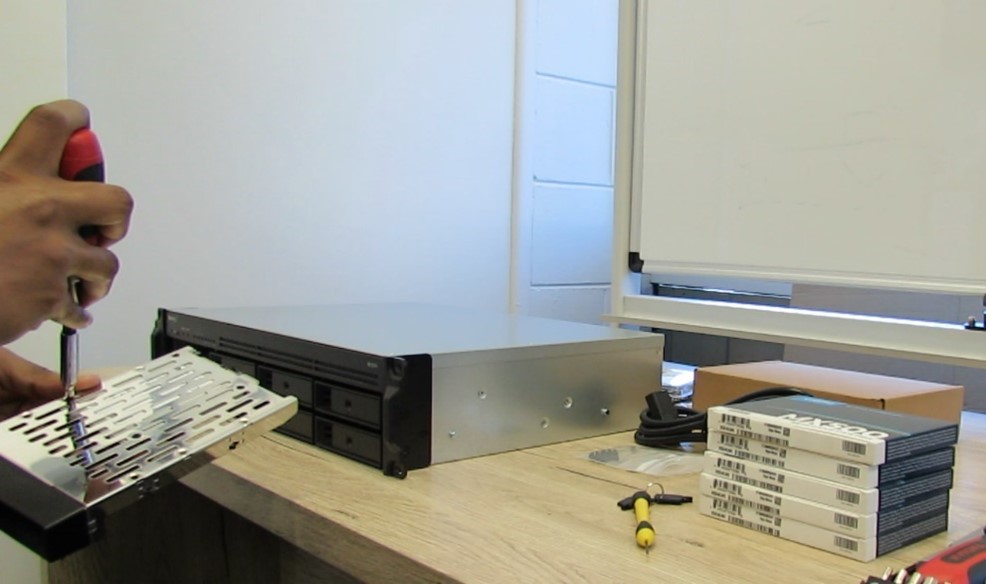 Step 4: Insert connected SSD with Enclosure into the Synology Device.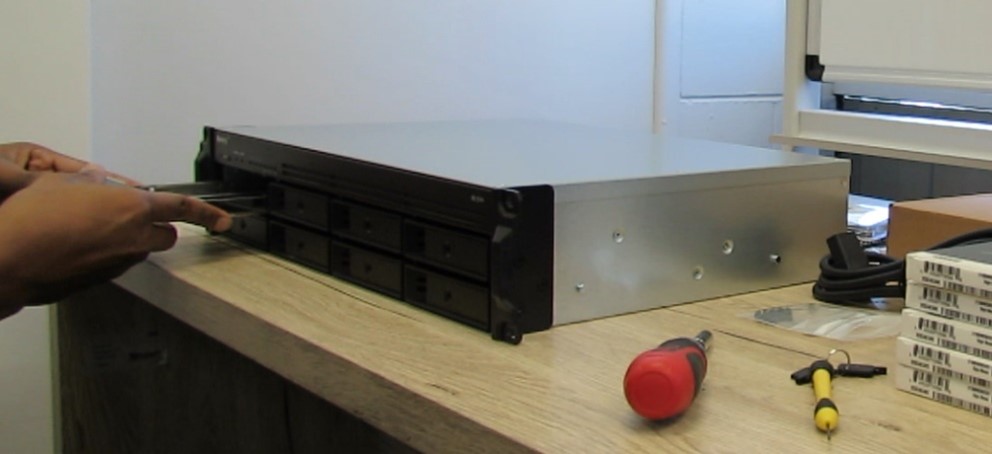 Step 5: Using the Locker Key and lock all the Enclosures.

Step 6: Connect the device to power and network.

Step 7: Open the Synology Assistant console through the Laptop and click Search button. System will automatically pick the device. After that Right Click on the device and click install. Then you will see the Synology End User License Agreement. Then click OK button.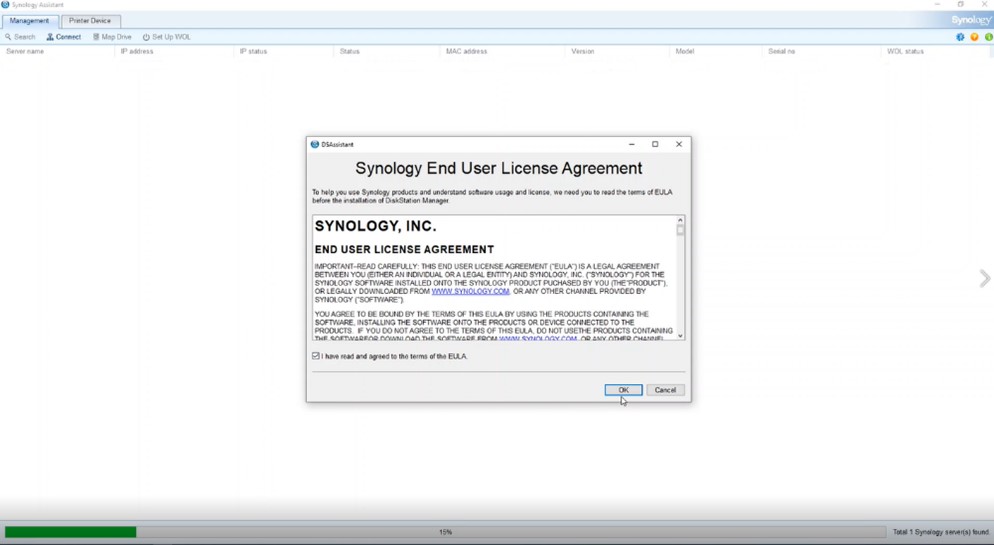 Step 8: After that choose the relevant firmware which you can
download from the Synology Official Web Site.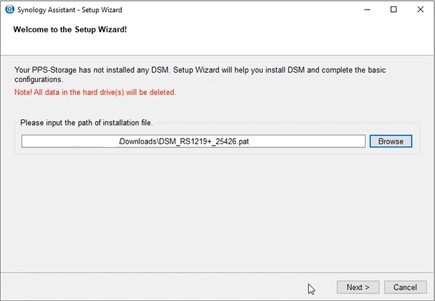 Step 9: Follow the instructions on the screen. After that the Installation will
begin and it will take little bit of time to complete the entire Operating System installation process.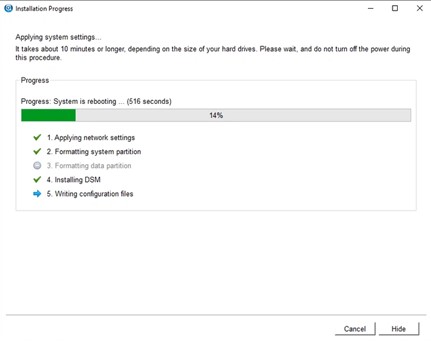 Step 10: The Below section will enable you to create a QuickConnect account to access this device without the need for port forwarding. Since we are using port forwarding configurations in our environment, we can click on skip this step link which is locate under the Next button.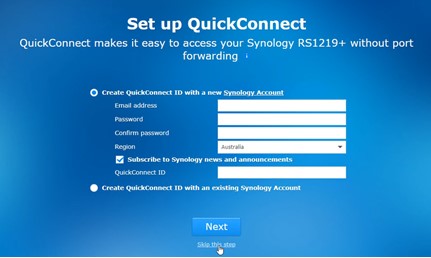 Step 11: Once all these steps completed, system will automatically come to the Synology NAS main configuration interface.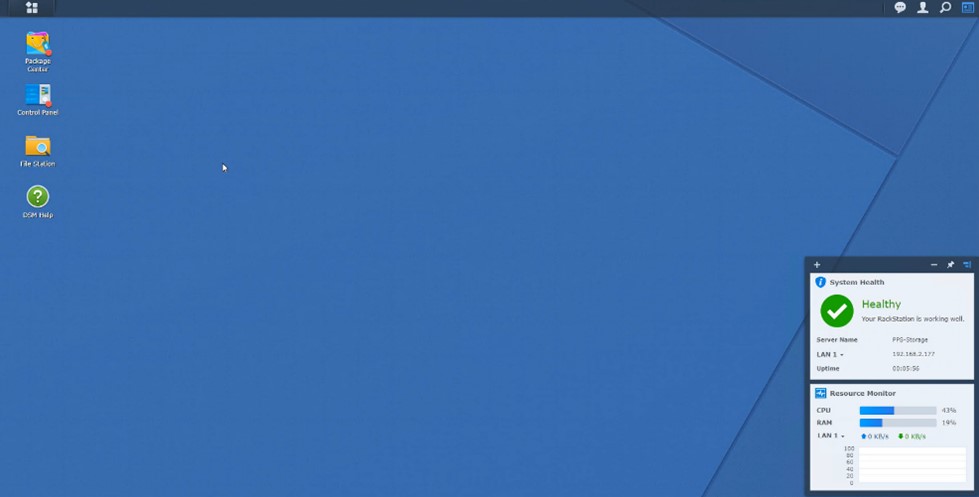 Step 12: To change the network settings of the Synology NAS Device navigate Control Panel > Network > Network Interface > LAN > Edit. Based on your network setup you can use DHCP mode or Static IP mode.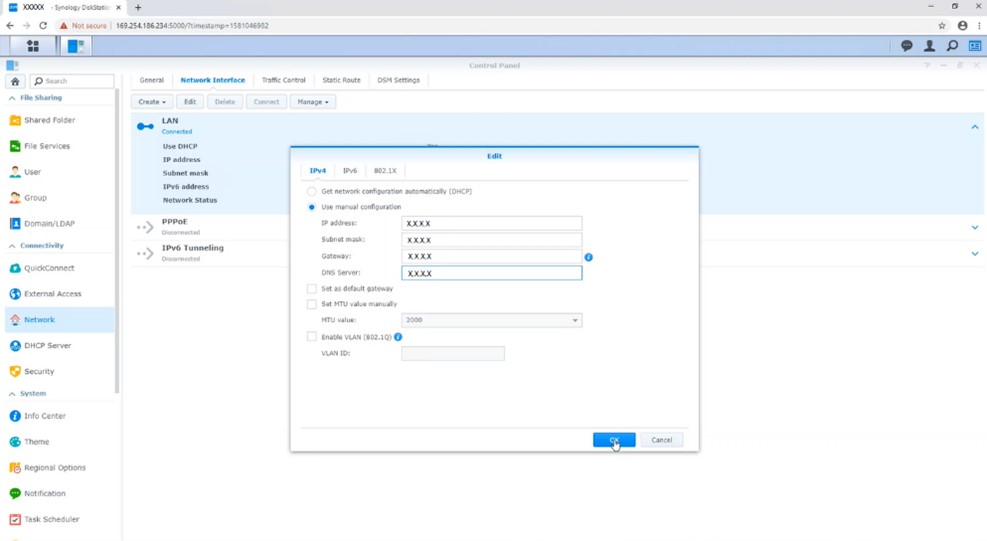 Step 13: Configure the Hot Spare drive. This drive can be added to the SHR remotely in the event of drive failure.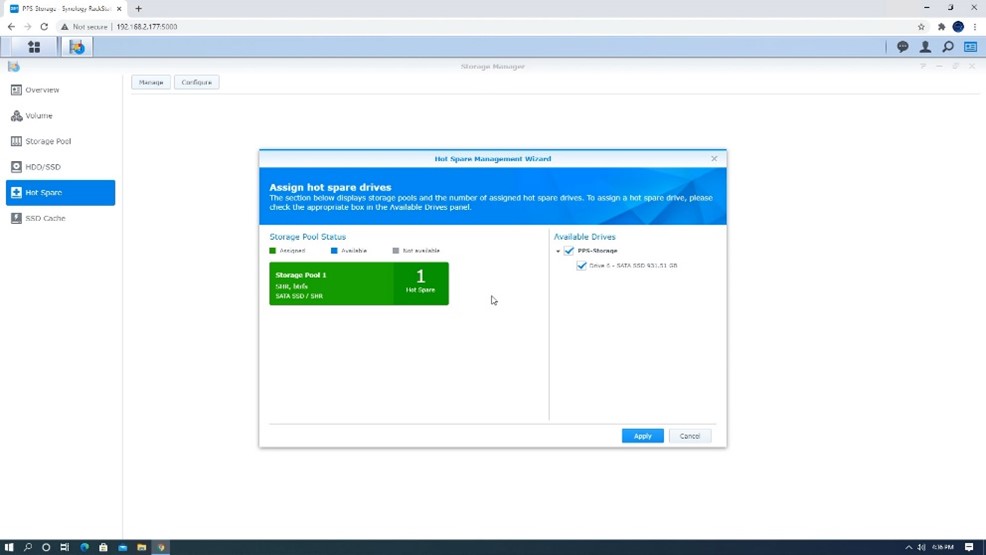 Step 14: To change the regional settings of the Synology NAS Device navigate Control Panel > Regional Options > Time.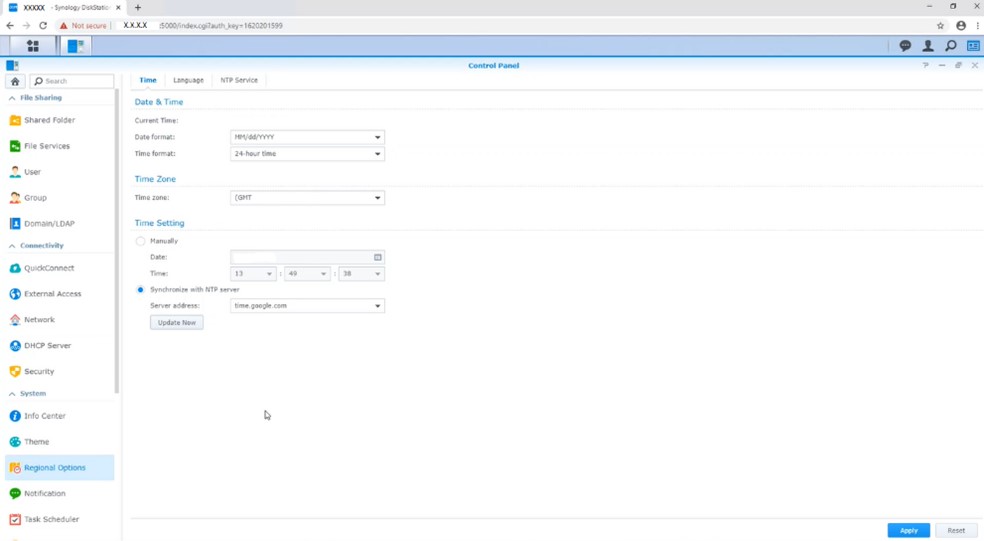 Step 15: To set the e-mail notifications of the Synology NAS Device navigate Control Panel > Notification > E-Mail.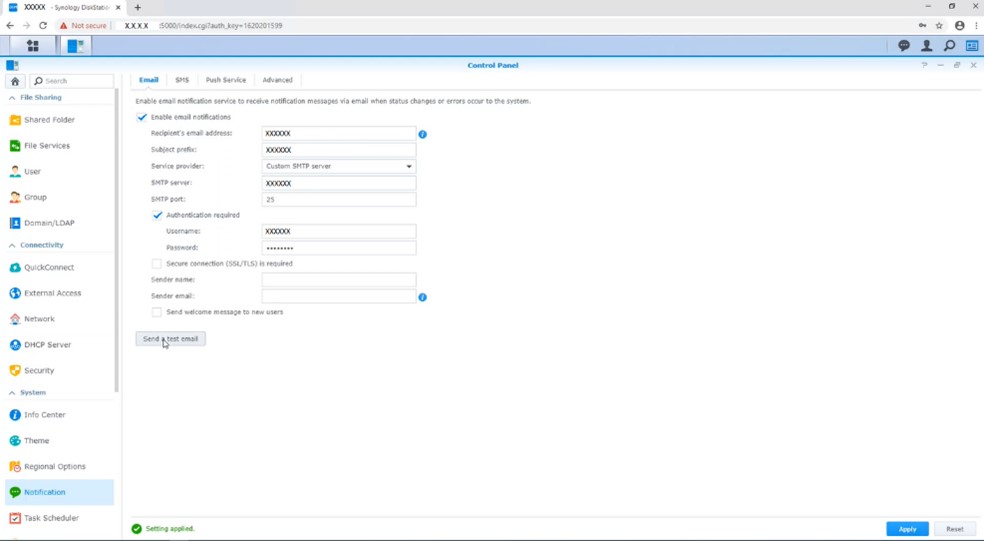 That's it! Enjoy….!!!